Aims and Scope :
Journal of Advanced Research in Social and Behavioural Sciences is an international, open access, peer-reviewed journal, collects original contributions in all major area of social and behavioural sciences. The journal accepts all type of articles such as research articles, case reports, review, commentary and short communications etc., publishes works related to behavioral and social sciences include psychology, psychobiology, criminology and cognitive science, sociology, education, geography, political science, history, law, linguistics, etc.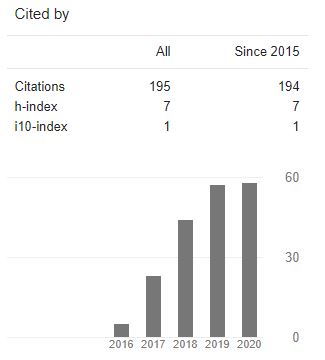 Source: https://scholar.google.com/

Beginning 2021, Journal of Advanced Research in Social and Behavioral Sciences is licensed under a Creative Commons Attribution-NonCommercial 4.0 International License.