Aims and Scope :
Advanced Research in Materials Science is an international forum for the publication and dissemination of original work which contributes to greater scientific understanding of the main disciplines underpinning the material engineering sciences. The Journals reports principally the achievements of materials science all over the world, putting the stress on the original research papers, review articles, letters, research notes with novelty as well as brief of scientific achievement, covering a broad spectrum of materials science.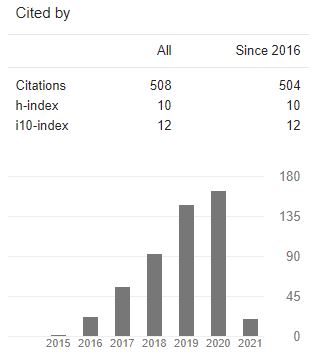 Source: https://scholar.google.com/
Under review by SCOPUS
Indexing
Mycite
Google Scholar
My Jurnal


Beginning 2021, Journal of Advanced Research in Materials Science is licensed under a Creative Commons Attribution-NonCommercial 4.0 International License.